Would you like to be a sponsor for the Palisades Neighborhood Association?
Please contact the PNA chairperson via email  at:   chairperson@palisadesneighborhood.org for more details about sponsorship levels and advertising opportunities.  Thank you for your support.
Current Sponsors:
The Staff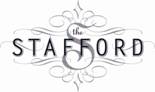 ord   Meeting your Living and Care needs at every stage of life!
Skilled Rehabilitation        Retirement & Assisted Living         Outpatient Rehabilitation             Community                Home Health, Home & Memory Care            Service            Care & Hospice
Mike Lavios, Real Estate Broker Your local realtor and Palisades neighbor.  Mike Lavios was named among  the top 7% of 10,000 local realtors for customer service, communication, integrity, marketing the home, market knowledge and more two years in a row.  See full story in Portland Monthly's May 2011 issue here.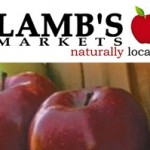 Lamb's Palisades Market Open 6:00 AM to 10:00 PM.  Store Services: On Premise Wine Steward, Extensive Selection of Natural Food Products,  Free From Allergen Program, Award Winning BBQ, Can and Bottle School Donation Program, Lottery, Weekly Advertised Specials, Monthly Coupon Books, "No Card Required" Policy, Delivery Service